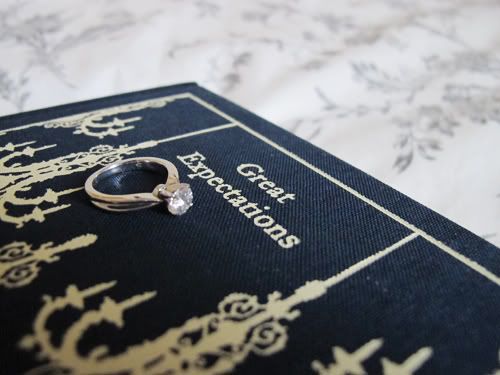 I'M ENGAGED!!!!
Thomas proposed and we're getting married and it's so exciting and feels so right. God is so awesome and we're so blessed to be where we are.
While we're so happy, there's a lot of planning to happen, and there's already been enough conflict. With all that there is to do, including graduating university and finding jobs, we're planning on May 2013. It should make for a nice spring wedding.
I'm sorry I've neglected my journal here. I'm hoping to resurrect my blogging, and perhaps even start a "proper" blog separate from Livejournal. With my degree in English, I'm hoping to go into publishing and editing, and perhaps something with writing, so this could be good practice for a potential career. Part of me loves the idea of becoming a writer while the practical side of me shrinks from the discipline that it might require. I question if I have the passion and drive for it, but I would like to at least keep writing as a hobby.
Needless to say, 2012 is looking to be an exciting year!